Ergobaby Embrace Newborn Carrier – Soft Knit
The Ergobaby Embrace was designed especially for this simple, golden bonding time of the fourth trimester, when the outside world fades away and the new journey of parenthood begins.
Soft and super cosy, the Embrace keeps your baby snuggled in close and reassured by the steady beat of your heart.
Cosy & ergonomic - The softest fabrics nestle your baby in close for a snug and supportive fit.
Comfortable - A waist belt and stretchable cross straps keep you and baby supported.
Simple - Easy buckling without the frustration of wrapping, tying, and excess fabric.
Compact - Compact and lightweight easily folds up into nappy bag
Oeko-Tex STANDARD 100 Certified Fabric
More information about Front position HERE
Free shipping from a minimum order of 55 €

Carry your precious cargo with confidence. From materials to workmanship we stand by our products. If you find a manufacturing or material defect, we will replace your carrier or part at no charge. That's the ErgoPromise.
Three Carrying Modes
Adjustable Waistbelt as Newborn Grows
Babywearing Made Simple from the Start
Cosy for Baby
Simple to Use
Cross Straps and Padded Waistbelt
Newborn Ready
Cushioned Neck Support
Ergonomic & Hip Healthy (M-position)
The Embrace Baby Carrier has been acknowledged as a "hip healthy" product by the International Hip Dysplasia Institute.
Fits All Sizes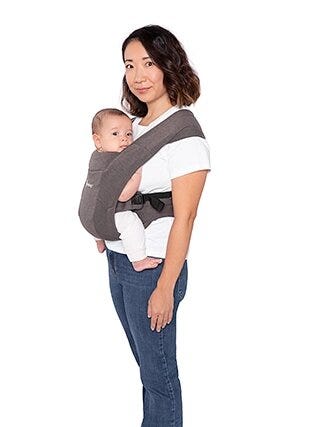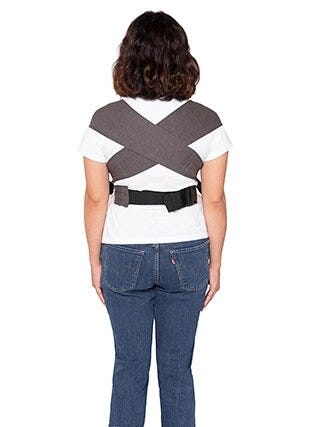 Height: 5'2''Pant Size: 4S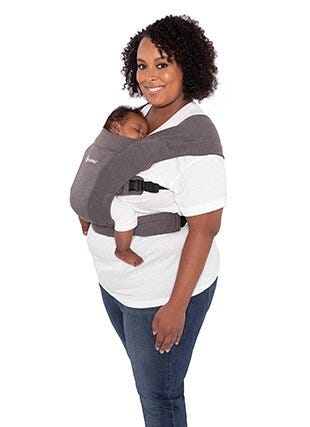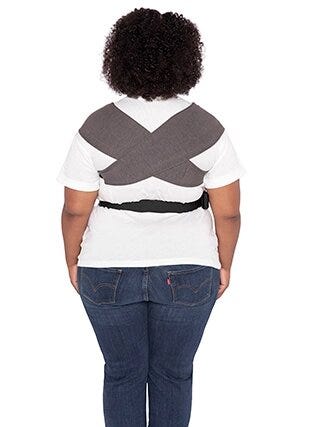 Height: 5'2''Pant Size: 16XL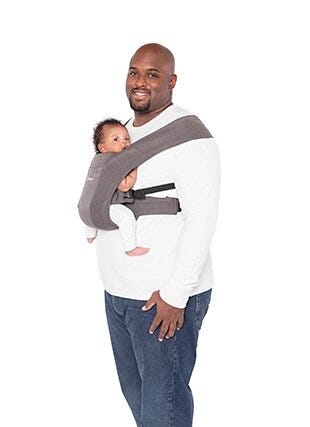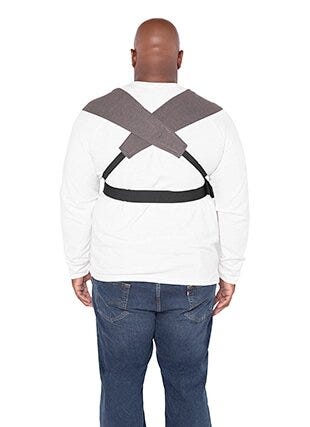 Height: 6'1''Pant Size: 42XXL
Instructions
Manuals
Embrace Newborn Carrier Instructions - Click Here