Filter
Category
Colors
Position
Carrier Fabric
Infant Insert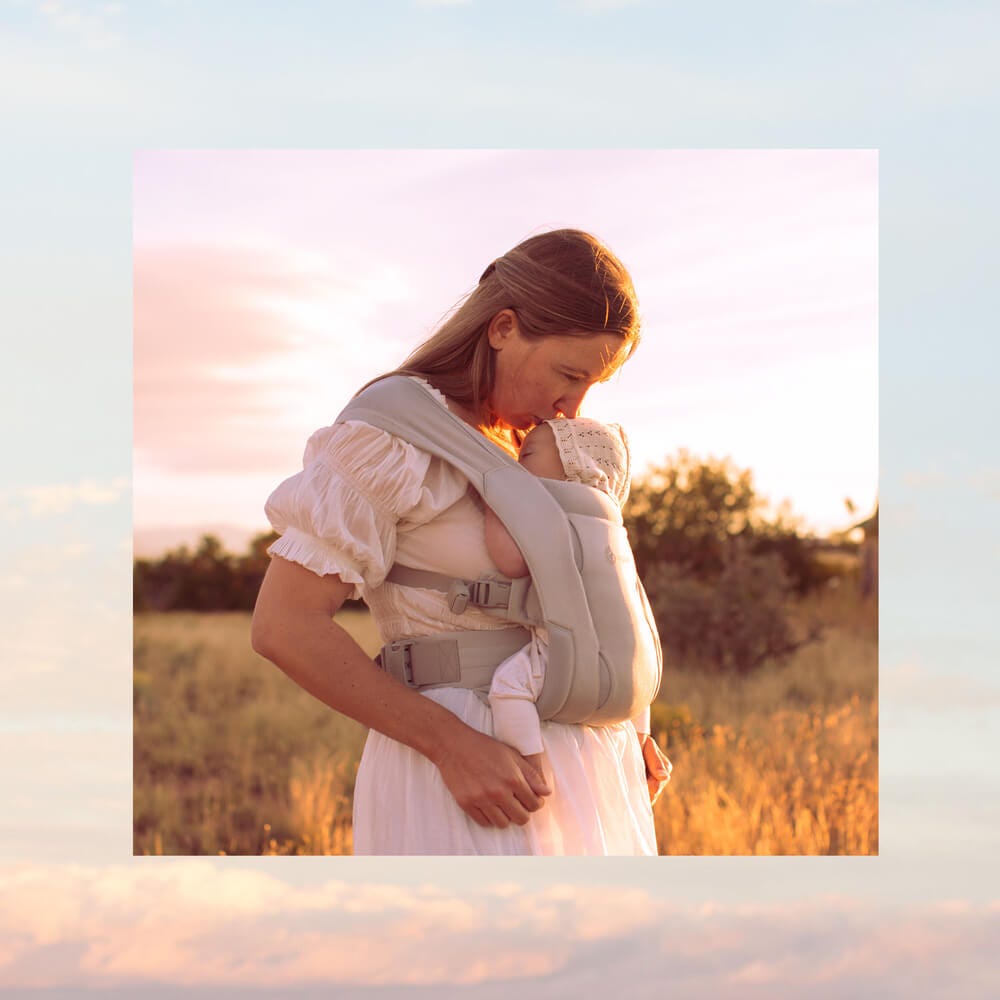 Embrace
Cozy carrier for newborns.
After the birth, parents want to protect their newborn, cuddle them up lovingly and keep them close as possible. This often raises the question of baby wrap or carrier? Wraps snuggle perfectly to baby, but may require a certain amount of practice to use int he correct position by learning at least one new technique. Comfortable carriers, on the other hand, are super easy to put on and take off, but some parents do not think they are cuddly enough, especially in the first weeks and months. Our Embrace therefore combines the best of both worlds, because its cross-elastic, super soft jersey material is as cuddly as an elastic wrap, but at the same time the Embrace is as easy to use as a baby carrier – fasten three buckles and that's it.
You can carry your baby safely and comfortably in the Embrace from birth (3.2 kg) to about one year (11.3 kg). As babies grow enormously in the first year of life, our Embrace also grows with them. By folding in the waistband twice before putting on the carrier, the back panel is shortened and the narrower part acts as a bridge, so that your newborn baby does not sink into the carrier or spread its legs. As your baby grows, this step is no longer required when you put the carrier on and the entire length and width of the back panel is used, so that your little one is supported safely and in a way that is appropriate for their development over their entire back and thighs. Then you can choose one of our next stage carrier: Aerloom, 360, Original, Omni 360 or Adapt – each baby carrier has its own befefits and is just waiting to be presented to you.
Two carrying positions in front of the belly
The Embrace can be worn in two ergonomic positions:
- Front Carry – facing parent
- Front Carry – facing out
Ergonomic comfort
Our Embrace is comfortable for baby and parents. The two-stage adjustable width and length of the back panel adapts to the baby's growth and allows for a natural and ergonomic M-position in both carrying positions and as the baby grows in its first year. Foldable crossed shoulder straps and the supporting waistband distributes your baby's weight evenly. In addition, the fanned out shoulder straps hold the padded upper edge of the back panel, which acts as a headrest, becoming closer and more secure to your baby's neck during the first few weeks, so that their head is held securely. In addition, the fanning out of the shoulder straps ensures an optimal, stable and comfortable fit for yourself, making it safe to carry.
Well thought-out features
The Ergobaby Embrace is easier and quicker to put on than a wrap, but just as cuddly: put on – close the buckles – done! Changing carrying positions is also done without any further adjustment of the carrier. And if it is not needed, the baby carrier can be rolled up and stowed away in a tiny little bag. Rolled up in the change bag, the Embrace is always at hand when you need it. It's also featherweight, weighing only 480g.